KNOW THE AREA – ZARAUZKO TRIATLOIA
ZARAUTZ: Beach and festive atmosphere 
Zarautz is a municipality on the Basque coast known for its extensive beach and waves that invite you to practice surfing. Its festivals, museums, shops, pintxos and txakoli make Zarautz an attractive destination for Zarautz and visitors.
Contact: Tourist Office of Zarautz
Nafarroa kalea 3, 20800 Zarautz
Teléfono: 943 830 990 / Fax: 943 835 628
Email: turismoa@zarautz.eus
Web: www.turismozarautz.eus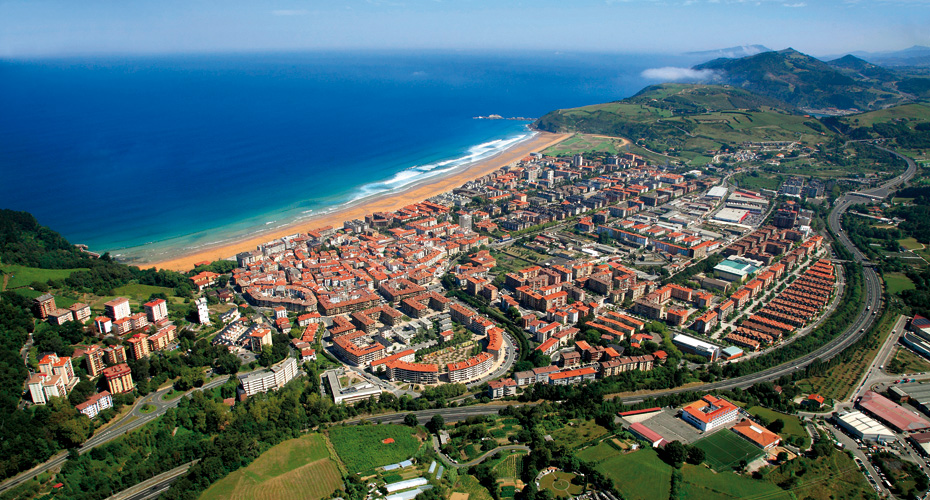 GETARIA: Port and gastronomy
The fishing port of Getaria, one of the best in the Bay of Biscay, its restaurants and steakhouses and its church and medieval town. All this requires a visit to taste their grilled fish in the grills and accompanied by a good Getaria txakoli.
Contact: Getaria Tourist Office
Aldamar parkea 2, 20808 Getaria
Teléfono: 943 140 157 / Fax: 943 140 157
E-mail: info@getariaturismo.eus
Web: www.getariaturismo.eus
ZUMAIA: Flysch and old town
Zumaia is a small town with a marked marine character. The streets of its old quarter exude the heroics of Mari, a true hero known for the rescue that he starred in the sea. Zumaia also keeps a treasure of universal value, the Flysch.
Contact: Tourist Office of Zumaia
Kantauri Enparantza 13, 20750 Zumaia
Teléfono: 943 143 396 / Fax: 943 861 531
E-mail: turismoa@zumaia.eus 
Web: www.zumaia.eus
ORIO: Fishing and tradition
Orio is a coastal town with a long fishing tradition. In its old town you can find the best restaurants for the most demanding palates. Orio, moreover, is well known for its history in the world of rowing. The local trawler has won no less than 31 times the prized Bandera de la Concha.
Contact: Orio Tourist Office
Iturriaga jauregia-Kale nagusia 17, 20810 Orio
Teléfono: 943 835 565 / Fax: 943 835 565
E-mail: orioturismo@gmail.com
Web: www.orio.eus
AIA: Sea and mountain
Aia is an extensive rural municipality that is surrounded by mountains and with privileged views of the Cantabrian Sea. It has a great naturalistic value, since the Pagoeta Natural Park is within its limits. In its old town you can taste the best gastronomy, and in its surroundings you can feel the peace.
Contact: City Council of Aia
Gozategi Enparantza 1, 20809 Aia
Teléfono: 943 131 144 / Fax: 943 134 104
E-mail: iturraran@gipuzkoamendizmendi.net
Web: www.aiapagoeta.com